10 YEARS DIYNAMIC
SUPPORTO: VINYL LABEL: DIYNAMIC ARTISTA: VARIOUS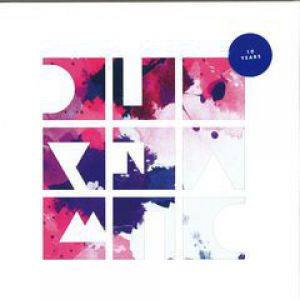 Attualmente non disponibile
Consegna da 1 a 3 giorni (esclusi sab. e dom.) € 8,50
Categoria: Minimal/Tech House
Solomun - "Let It Out" (feat Liu Bei)
Stimming - "Hope & Ramati"
Lehar - "Lonestar Memories"
MINIMAL/DEEP/TECH-HOUSE !!!VINYL 3X12"+MP3!!!

NUM.CAT. DIYNAMICLP16

TRACK LIST:
A1: Solomun Feat. Liu Bei - Let It Out
A2: Adriatique - Jekaterinburg
A3: Kollektiv Turmstrasse - Jupiter Sunrise
B1: Johannes Brecht - 2Nd Movement
B2: Stimming - Hope And Ramati
C1: Thyladomid - Decade
C2: H.o.s.h. - The Drumpet Show
D1: Ntfo - Tension
D2: Ost & Kjex - Heatwave
E1: Lehar - Lonestar Memories
E2: Magdalena - Should I Stay
F1: Karmon - Outline
F2: Undercatt - Mongrel


DIY: A simple idea, rooted in the wish to change the predominant principles and to do something in one's own way.

For 10 years now Diynamic - the artist collective surrounding label father Solomun - acts true to this calling. Since 2006 it's all about releasing, partying, thinking ahead and doing it yourself. Born in the heart of Hamburg's St. Pauli neighbourhood, now home in virtually every corner of the world.

The beginning of the adventure dates back even further, to the year 2003, when the clique around Solomun introduced their DIY party series in Hamburg. 2006 saw the founding of the music label Diynamic, followed by the opening of infamous EGO club in Hamburg's red light district St. Pauli in 2009. This was soon succeeded by own Festivals on multiple continents, worldwide Diynamic Showcases and several successful residencies on Ibiza.

So how do you commemorate such a special anniversary The year 2016 already saw the novel 10-Years-Diynamic parties in multiple metropolises around the globe - so now it's time for some music. The 10-Years-Diynamic Compilation: A collection of 13 unreleased original productions by Solomun, Adriatique, H.O.S.H., Kollektiv Turmstrasse, Stimming, Karmon, NTFO, Thyladomid, Ost & Kjex, Magdalena, Johannes Brecht, Undercatt and Lehar. But it's not just all four-to-the-floor: the styles of the tracks are as diverse as the artists on Diynamic. As diverse as the members of a family. So, no more words now - hear it yourself.