UNRELEASED SERIES 1
SUPPORTO: VINYL LABEL: FLASH FORWARD ARTISTA: ONEIRIC VS MAN-D.A.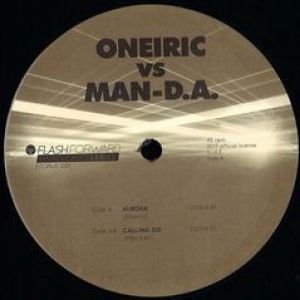 Disponibile in magazzino
Consegna a domicilio da 1 a 3 giorni (esclusi sab. e dom.) € 8,50. Oppure ritira in negozio gratis.
Categoria: Minimal/Tech House
Oneiric - "Aurora"
Man-DA - "Calling 313"
HOUSE/TECH-HOUSE/CLASSIC !!!VINYL 12"!!!

NUM.CAT. FFORUS001

TRACK LIST:
A1: Oneiric - Aurora
B1: Man-D.a. - Calling 313



First issue of the new Flash Forward Unreleased Series with a great team up : Oneiric and Man-D.A. ! Emanuele Luzzi, the man behind Onirico ("Stolen Moments") and Oneiric ("Blue Envelope"), comes back with one exclusive unreleased track, composed at the time of "A Tone Colour Of Onirico" (1992). Due to the hypnotic strings sample and emotional MiniMoog solo, "Aurora" hits the target at first listening, reminding happy sounds from that period. Ultimately, another great release from Flash Forwar! Man-D.A. - Calling 313 : This track was conceived in 1992, during a very prolific period when he was remixing songs by Juan Atkins, Underground Resistance, Blake Baxter for the legendary UMM label and the Detroit influence is evident ! remastered for Flash Forward. Past and Furure classic !