RIGHT BEHIND YOU EP (F.LOMBARDO/J.MASSEI RMXS)
SUPPORTO: VINYL LABEL: POWERPLANT ARTISTA: LA FLEUR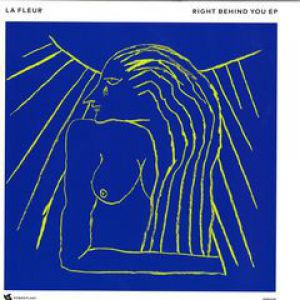 Attualmente non disponibile
Consegna da 1 a 3 giorni (esclusi sab. e dom.) € 8,50
"Right Behind You" (feat Lula)
"Right Behind You" (feat Lula - Francesca Lombardo remix)
"Circadian"
"Right Behind You" (feat Lula - Justin Massei remix)
DEEP/TECH-HOUSE !!!VINYL 12"!!!

NUM.CAT. PPR008

TRACK LIST:
A1: Right Behind You Feat Lula
A2: Right Behind You Feat Lula (Francesca Lombardo Remix)
B1: Circadian
B2: Right Behind You Feat Lula (Justin Massei Remix)

La Fleur releases her new EP 'Right Behind You' via her own Power Plant imprint. The EP includes two tracks, 'Circadian', and the title track 'Right Behind You' - both showcasing La Fleur's in-demand brand of groovy, vocal techno. The EP release marks the end of La Fleur's busiest summer on record. A residency at Hot Since 82's Labyrinth parties at Pacha in Ibiza, touring Brazil with the Watergate crew and remixing their new single from the mighty Sasha have lead to it being a season to remember. The title track, 'Right Behind You', features vocals from Austrian vocalist/songwriter Lula, who is best known for her distinctive work on Danny Tenaglia club classics like La Fleur favourite 'Read My Lips'. La Fleur said: Lula's voice is special and distinct. Hearing her unique way of vocalising on favourite tracks of mine from back in the day (like Tenaglia's '98 single 'Read My Lips' for example), I just felt I had to reach out to her. Creating 'Right Behind You' was a labour of love and we spent months working on it until we finally got to the definitive version.