REWORKERS BY DETROITERS
SUPPORTO: VINYL LABEL: WESTBOUND ARTISTA: FUNKADELIC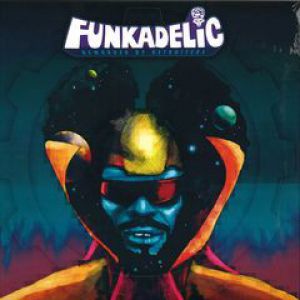 Attualmente non disponibile
Consegna a domicilio da 1 a 3 giorni (esclusi sab. e dom.) € 8,50. Oppure ritira in negozio gratis.
Categoria: Funky
"Sexy Ways" (Recloose Disco Flip)
"Cosmic Slop" (Moodymann mix)
"Music 4 My Mother" (Underground Resistance mix)
"Let's Make It Last" (Kenny Dixon Jr edit)
Ascolta tutto
DISCO/NuDISCO/DEEP-HOUSE/SOUL/FUNK !!!VINYL 3X12"!!!

NUM.CAT. SEW3158

TRACK LIST:
A1: Sexy Ways (Recloose Disco Flip)
A2: You Can't Miss What You Can't Measure (Alton Miller Mix)
A3: Get Your Ass Off And Jam (Marcellus Pittman Remix)
B1: Cosmic Slop (Moodyman Mix)
B2: Music For My Mother (Andres Wo Ahh Ay Vocal Mix)
B3: Super Stupid (Dirtbombs Version)
C1: Music 4 My Mother (Underground Resistance Mix)
C2: Undisco Kidd (Gay Marvine Edit)
C3: Take Your Dead Ass Home (The Fantasy Version)
D1: Let's Take It To The Stage (Amp Fiddler Laughin @ya Mix)
D2: Standing On The Verge (Anthony Shake Shakir & T Dancer Remix)
D3: You And Your Folks (Claude Young Jr Club Mix)
E1: Be My Beach (Mophono & Tom Thump)
E2: You And Your Folks (Claude Young Jr Dub)
E3: Let's Make It Last (Kenny Dixon Jr Edit
F1: Looking Back At You (Ectomorph Stripped And Dubbed)
F2: Maggot Brain (Bmg Dub)

Funkadelic have created an enduring legacy, and the power of their impact is visceral in Detroit. Their records not only played with genre, but possessed a diabolical sense of humour that led to music domination by the late 70s with Parliament, Funkadelic, Parlet, Bootsy's Rubber Band and the Brides Of Funkenstein all releasing albums the same year for two years in a row. The music itself is beyond stereotype, but equally huge is that they were a black band not allowing themselves to be limited by anyone else's notions of who they could be, having a massive impact on the next generation of Detroit music, Detroit Techno. But more than just Techno, it is a freedom of thinking that extends beyond boxes, so we included all sorts of today's generation of Detroit musicians and producers to show the wide range of music that was Funkadelic and how these ideas are still contemporary, they endure and inspire.