(I'VE SEEN) LOVE FROM TOKYO (BOO WILLIAMS RMX)
SUPPORTO: VINYL LABEL: FUCKTHEGOVERNMENT LTD ARTISTA: FUCKTHEGOVERNMENT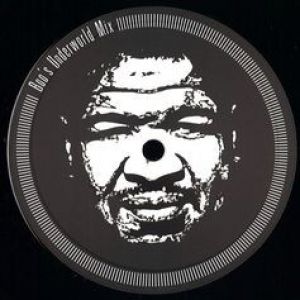 Attualmente non disponibile
Consegna da 1 a 3 giorni (esclusi sab. e dom.) € 8,50
Categoria: Minimal/Tech House
"(I've Seen) Love From Tokyo" (Boo Williams Underworld mix)
"(I've Seen) Love From Tokyo" (DJ Tools)
DEEP/TECH-HOUSE/DETROIT !!!VINYL 12"!!!

NUM.CAT. FTG005

TRACK LIST:
A1: Boo's Underworld Remix
B1: Fuckthegovernment Long Version Mix + Tools

Fuckthegovernment.Ltd is a label and is artist duo ran by F.T.G (Alfredo Trastulli) and Music Box head honcho, Marco Riff, two Italians with a deep love of analogue-inspired house music and chicago sound. The label's latest once more arrives at us from the label owners, who combine witH aplomb on the quite expertly named '(I've Seen) Love From Tokyo'. For the first time ever, Fuckthegovernment.Ltd call on a remixer to give the package an extra sheen. In a move that's befitting of the standing for which the label is held, the guys have only gone and nabbed Chi-town legend Boo Williams for remix duties. A killer DJ tool that takes the listener on a proverbial journey of sound, his effort - not a million miles away from classic Williams productions a la 'Mortal Trance' - is sure to win plaudits from discerning house jocks aplenty. The original is an Intricate and deep number that's laced with clever cowbells, warm pads and a sporadic vocal that really brings the heat. With such adept producers on show, it's perhaps no surprise that Fuckthegovernment's latest serves up a masterclass in beautiful house music.