TROPICAL DISCO EDITS VOL. 5
SUPPORTO: VINYL LABEL: TROPICAL DISCO RECORDS ARTISTA: MOODENA / SARTORIAL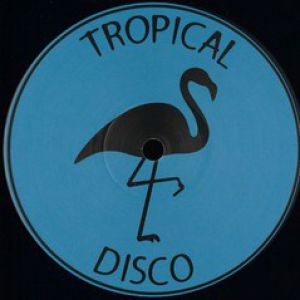 Attualmente non disponibile
Consegna da 1 a 3 giorni (esclusi sab. e dom.) € 8,50
Moodena - "Gil's Groove"
Sartorial & Moodena - "Turn It Up"
Sartorial - "6 Million"
Sartorial - "Feel The Heat"
DISCO/NuDISCO !!!VINYL 12"!!!

NUM.CAT. TDISCO005

TRACK LIST:
A1: Moodena - Gil's Groove
A2: Sartorial & Moodena - Turn It Up
B1: Sartorial - 6 Million
B2: Sartorial - Feel The Heat



Tropical Disco Records are back with their fifth release of the year, bringing you four killer edits from the Tropical Disco Volt.

Moodena introduces Volume 5 in fine style, mustering another spellbinding composition with Gil's Groove. Sounding as swagged out as ever, it's evident form & flair comes naturally to the artist.

TD comrades Moodena & Sartorial present their first collaboration on Turn It Up, neatly entwining their distinct styles, rolling basslines, cascading guitars and sultry Sax. The result is a piece of pure energy - it's hard not to do exactly what the track tells you.
The disco wizard, Sartorial continues his ever growing solo output with 6 million, a righteous slab of soulful dance music that can make a dancefloor bang, as well as weep.

Feel The Heat rolls effortlessly with a lush vocal that melts the loins and lays out a sonic smorgasboard of what epitomises Tropical Disco Records - soul!