POLLINATOR EP (CLOCK POETS RMX)
SUPPORTO: VINYL LABEL: CLOCK POETS ARTISTA: STEEVIO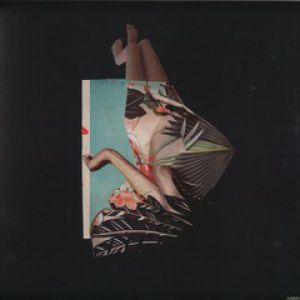 Attualmente non disponibile
Consegna da 1 a 3 giorni (esclusi sab. e dom.) € 8,50
"Fairphone"
"Pollinators"
"Lloergan"
"Fairphone" (Clock Poets remix)
MINIMAL/TECH-HOUSE !!!VINYL 12"!!!

NUM.CAT. CKP003

TRACK LIST:
A1: Fairphone
A2: Pollinators
B1: Lloergan
B2: Fairphone (Clock Poets Remix)


Having kicked off in 2016, Spanish imprint Clockpoets mark their third release courtesy of Freerotation's Steevio and the exceptional sounds of the Fairphone EP. Backed with a stunning remix from Clockpoets (Doob, Armie and Javi Green), it's a fitting representation of the label's penchant for stunning, intricate sonic-infused jams.

Indeed, anyone who's encountered the Spanish-based label with know that theirs is a philosophy that's passionately indebted and dedicated to all things hardware. As such, live act extraordinaire Steevio is nothing if not an apt choice here. Each of Steevio's tracks was recorded in real time and s 100% improvised on a Eurorack modular synth and Moog Voyager. If you're a fan of intricate, out-there electronica that moves your soul and mind, you'll likely consider this one an essential release.