MASTERWORKS VOL. 3 PART 1
SUPPORTO: VINYL LABEL: MASTERWORKS MUSIC ARTISTA: VARIOUS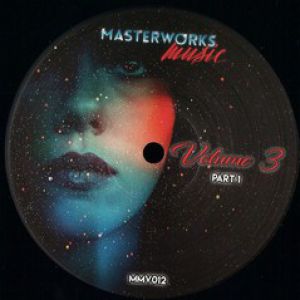 Disponibilità immediata
Consegna da 1 a 3 giorni (esclusi sab. e dom.) € 8,50
The Funk District - "The Funky Joint"
Oldchap - "To The Top"
Dr Packer - "Your Big Chance"
Hotmood - "Raw Dance"
DISCO/NuDISCO !!!VINYL 12"!!!

NUM.CAT. MMV012

TRACKLIST:
A1: The Funk District - The Funky Joint
A2: Oldchap - To The Top
B1: Dr Packer - Your Big Chance
B2: Hotmood - Raw Dance

Masterworks Music mastermind 80's Child unleashes the third in his Masterworks compilations. A two-part vinyl release with volume one joining the dots between The Funk District, Oldchap, Dr Packer and Hotmood. Stepping up first, The Funk District harnesses those glamorous grooves into a DJ friendly, uptempo slice of sunshine, sure to make an impression in those peak time sets. Oldchap takes things into deeper territory with a disco house joint filled to the brim with sleazy synthwork, staccato guitars and dreamy percussion coupled with touches of funk vocal brilliance. *Flip it over and Dr Packer dissects some disco gold, re-stitching into a brass led, boogified roof raiser. Closing out part one of Masterworks Vol. 3, Hotmood lovingly loops up a bass riff and tight percussion with reverberated vocal samples to create a bumping floor filler. Hold on for a spiritual synth solo that elevates 'Your Big Chance' into the far reaches of the sonic stratosphere.