UNBALANCED PART 2
SUPPORTO: VINYL LABEL: LOCAL TALK ARTISTA: ART OF TONES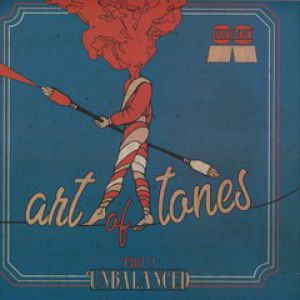 Attualmente non disponibile
Consegna da 1 a 3 giorni (esclusi sab. e dom.) € 8,50
"My Comfort Zone"
"Radio Hustle"
"Grow"
"Stand Up"
DEEP-HOUSE !!!VINYL 12"!!!

NUM.CAT. LTLP009

TRACKLIST:
A1: A Comfort Zone
A2: Radio Hustle
A3: Rainbow Song (2018 Rework)
B1: Grow
B2: Stand Up



With a prolific output of such a consistently high standard many do not realise that Art Of Tones has never released a solo artist album, but with this new LP on Local Talk that is soon to change.

Investing blood, sweat and tears Art Of Tones has spent many hours on this debut album release, which is not just a selection of club tracks, but a storytelling piece of music where each track compliments the others.
The opening cut 'Prolegomenes' welcomes you into the project with jokes about sampling, showing a light-hearted attitude to the fact samples make up a large percentage of this warm and jazzy album.
After the enticing intro track comes the funk-filled and familiar style of house that Art Of Tones fans both love and respect, with upbeat melodies and infectious grooves it's fair to say this release is a real feel good mood lifter.

Part 2 of 'Unbalanced' continues where Part 1 left us.
More tracks influenced by gospel, funk, soul and jazz , making this album a melting pot of styles that with house music at its core, showcasing Art Of Tones to be one the most talented guys out there right now. Although it's primarily made with home listening in mind all the tracks on this album would also rock a dance floor!