2 JOURNEY OF THE DEEP SEA DWELLER II
SUPPORTO: VINYL LABEL: CLONE CLASSIC CUTS ARTISTA: DREXCIYA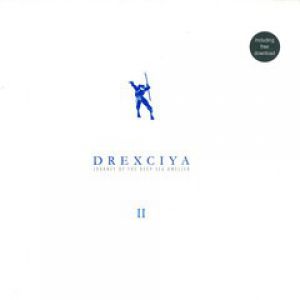 Attualmente non disponibile
Consegna da 1 a 3 giorni (esclusi sab. e dom.) € 8,50
Categoria: Minimal/Tech House
"Hi-Tide"
"Positron Island"
"Journey Home"
TECH-HOUSE/ELECTRO/DETROIT/TECHNO !!!VINYL 2X12"!!!

NUM.CAT. C#CC023LP

TRACKLIST:
A1: Intro
A2: Hi-Tide
A3: Danger Bay
A4: Aqua Jujidsu
B1: Anti Vapour Waves
B2: Positron Island
B3: Anti-Beats
C1: Davey Jones Locker
C2: Journey Home
C3: Dead Man's Reef
C4: Unknown Journey Iii
D1: Unknown Journey Ii
D2: Bang-Bang
D3: Neon Falls

Clone Classic Cuts continues their re-issues series for one of the most influential techno acts ever... Drexciya. The second selection of tracks including favorites such as ''Bang-Bang'', ''Positron Island'', ''Anti Vapour Waves'' and ''Journey Home'' complimented some lesser or unknown tracks. Raw, uncompromising music made with soul and creativity always has been the trademark of Drexciya (and also from their original label Underground Resistance) and this album is another showcase of their talents.