NIGHT COLORS EP
SUPPORTO: VINYL LABEL: LOCAL TALK ARTISTA: TURBOJAZZ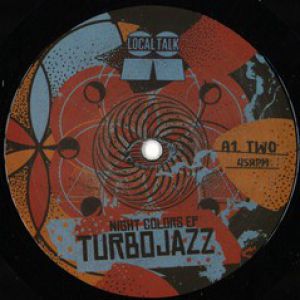 Attualmente non disponibile
Consegna da 1 a 3 giorni (esclusi sab. e dom.) € 8,50
"Two"
"The Joint"
DEEP-HOUSE/FUNKY !!!VINYL 12"!!!

NUM.CAT. LT093

TRACKLIST:
A1: Two
B1: The Joint


Hot on the heels of the Jaxx Madicine remix of Kyoto Jazz Sextet on Local Talk, Tommy 'Tubojazz' Garofalo - goes on a solo adventure once again.

His previous EP "Unbreakable" had equal parts of soul, jazz and funk blended together with a house twist.
The follow-up "Night Colors EP" shows both that and a deeper electronic side.
Opening track 'Two' is a clever number with its changes & sonic wizardry throughout.
Turbojazz makes the perfect blend between house and techno dipped into one big pot of deep Detroit vibes.

Next up is 'The Joint', a track that wears the distinct Turbojazz trademark throughout with its playful keys and sequenced drum programming at full tilt.