BASEMENT TRAX VOL. 3
SUPPORTO: VINYL LABEL: ANOTHERDAY ARTISTA: TRAXMEN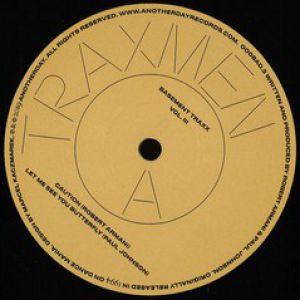 Attualmente non disponibile
Consegna da 1 a 3 giorni (esclusi sab. e dom.) € 8,50
Categoria: Chicago
"Caution"
"Let Me See You Butterfly"
"F***n Sucking"
HOUSE/CHICAGO/ACID !!!VINYL 12"!!!

NUM.CAT. 0008AD-3

TRACKLIST:
A1: Caution
A2: Let Me See You Butterfly
B3: F_____N Sucking
B4: Outta My Way


Chicago legends Robert Armani & Paul Johnson's seminal Traxmen project is finally getting the reissue treatment from Anotherday.

Warning these trax are RAW. Relentless Chicago Techno and Ghetto House pressed as they were meant to sound 4 acidic, hissing drum machine workouts by two of the originators.