THE STONE TAPE EP
SUPPORTO: VINYL LABEL: PEN & PAPER ARTISTA: MATTHIAS REILING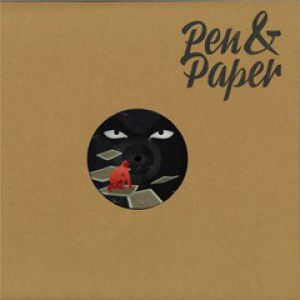 Attualmente non disponibile
Consegna da 1 a 3 giorni (esclusi sab. e dom.) € 8,50
Categoria: Minimal/Tech House
"Vibrate"
"Tarot Nouveau"
"Vibrate" (Broke One remix)
"Ouija Dub"
TECH-HOUSE/FUNKY/NuDISCO !!!VINYL 12"!!!

NUM.CAT. P&P04

TRACKLIST:
A1: Vibrate
A2: Tarot Nouveau
B1: Vibrate (Broke One Remix)
B2: Ouija Dub


The Stone Tape EP is the fourth record in Session Victim's Pen & Paper series and sees Matthias Reiling's first solo outing for the vinyl only imprint. Three original cuts betray Reiling's fascination with the mystic and occult, elevating the listener's perception and sending dancers into a spiritual and physical seance. Fellow Sorcerer Leafar Legov's coproduction and Erobique's enchanting Melodica on Tarot Nouveau and Ouija Dub add more layers of depth and an extra set of black magic spells to the whole. On top of that, italian beatsmith Broke One stuns everyone at Pen & Paper with his remix of the title track "Vibrate", boosting the original with an intense rhythm section and finally lighting up it's dark path with warm and hopeful harmonies. Vital Sales Points: Matthias Reiling is one half of Session Victim and has released his solo material under his own name on labels such as Giegling, Retreat and XK.