GOLD WAVE
SUPPORTO: VINYL LABEL: MILLION DOLLAR DISCO ARTISTA: DINKY DI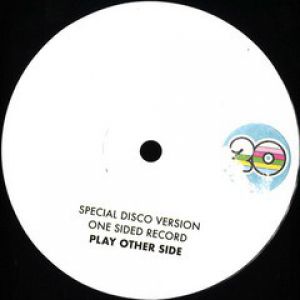 Disponibilità immediata
Consegna da 1 a 3 giorni (esclusi sab. e dom.) € 8,50
"Gold Wave"
DISCO/NuDISCO !!!VINYL 12"!!!

NUM.CAT. MDDLTD1202

TRACKLIST:
A1: Gold Wave


Notorious disco protagonist, DJ and producer, Al Kent returns with his latest dance-floor tour de force. His updated take on 'Gold Wave' is a tasteful reinterpretation of Japanese producer Waq Takahashi's tribute to the soulful roots of vintage disco.
Clocking in at an epic 11+ minutes it's wholesome, uplifting and unsurprisingly reminiscent of a classic Walter Gibbons rework. With incredibly tight musicianship and accomplished production, complimented by soaring orchestration, It's hard to believe this was recorded in Japan in the 21st Century and is not some long lost Vince Montana recording that's been gathering dust in a New York recording studio since 1976!