BUCHLA & MARIMBA
SUPPORTO: VINYL LABEL: MAGA MIRCE MUSICA ARTISTA: DONATO DOZZY / DANIELE DI GREGORIO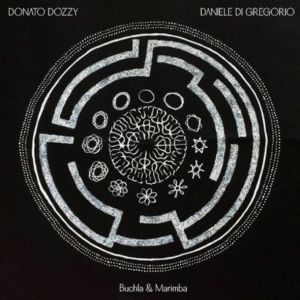 Attualmente non disponibile
Consegna a domicilio da 1 a 3 giorni (esclusi sab. e dom.) € 8,50. Oppure ritira in negozio gratis.
Categoria: Experimental/Electronic
session 1
session 2
session 3
session 4
session 5
Ascolta tutto
ALTERNATIVE/EXPERIMENTAL/ELECTRONIC !!!VINYL 12"!!!

CAT. MCM01

TRACKLIST:
A1 sessione 1
A2 sessione 2
A3 sessione 3
B1 sessione 4
B2 sessione 5
B3 sessione 6

MCM01
Donato Dozzy / Daniele Di Gregorio
'Buchla & Marimba'

Maga Circe Musica, a new container of sounds conceived and brought to life by Donato Dozzy, with the help of Alicia Carrera, is an ideal panacea for our states of mind, a place that will embrace the most meditative shades of the music universe. The project is getting off to a good start with Donato himself and Daniele Di Gregorio, a virtuoso of the marimba and the vibraphone who has worked with a number of artists, including Gary Burton, Tony Scott and Luis Agudo, as well as Lucio Dalla, Fabio Concato, Enzo Iannacci, Tullio De Piscopo and many others, and has a long-standing collaboration with poet and composer Paolo Conte.

Buchla & Marimba sees Donato and Daniele stripped bare of any excess, naked in front of the sparkle and the pureness of a crystal clear combination of textures which create an ideal place of meditation along the six themes of the album, in an ever shifting balance between the parallel worlds of Daniel Schmidt and the nocturnal atmospheres of Ray Lynch, or the organic aesthetics of Jonathan Fitoussi.

The sound of the buchla sets the pace and unfolds in a circular, robotic way, while the marimba winds its light, sinuous way, and the cymbals and percussions enrich a minimal structure that still makes space for solos and melody. It is an organic embrace which owes a great deal to improvised jazz and almost aspires to be the voice and the natural continuation of the visionary worlds conceived by the genius of Don Cherry in a transposition where sounds seem to reverberate within a mirror room.