COME TOGETHER EP
SUPPORTO: VINYL LABEL: WILSON RECORDS ARTISTA: MEMORYMAN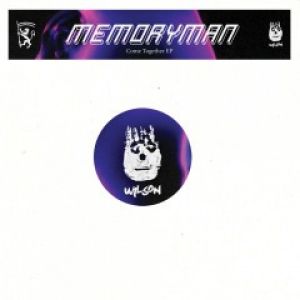 Attualmente non disponibile
Consegna a domicilio da 1 a 3 giorni (esclusi sab. e dom.) € 8,50. Oppure ritira in negozio gratis.
Categoria: Funky
"No Plans"
"Eggs Garage"
"Come Together"
"Fuck'n Stand" (with Brine)
Ascolta tutto
DEEP-HOUSE/NUDISCO !!!VINYL 12"!!!

CAT. WLS26

TRACKLIST:
A1: No Plans
A2: Eggs Garage
B1: Come Together
B2: Fuck'n Stand W/ Brine

Wilson Records is pleased to welcome legendary Italian dj and producer Memoryman aka Uovo who provides 4 future-classic anthems.

Together with Dino Angioletti and Rame, Uovo is the founder of Pastaboys, one of the most iconic house music collective that came out of Italy in in the 90s.

Memoryman worked with artists like Masters at Work, Celeda, Jocelyn Brown and many others and his recent productions seems to say he never forgot his roots.